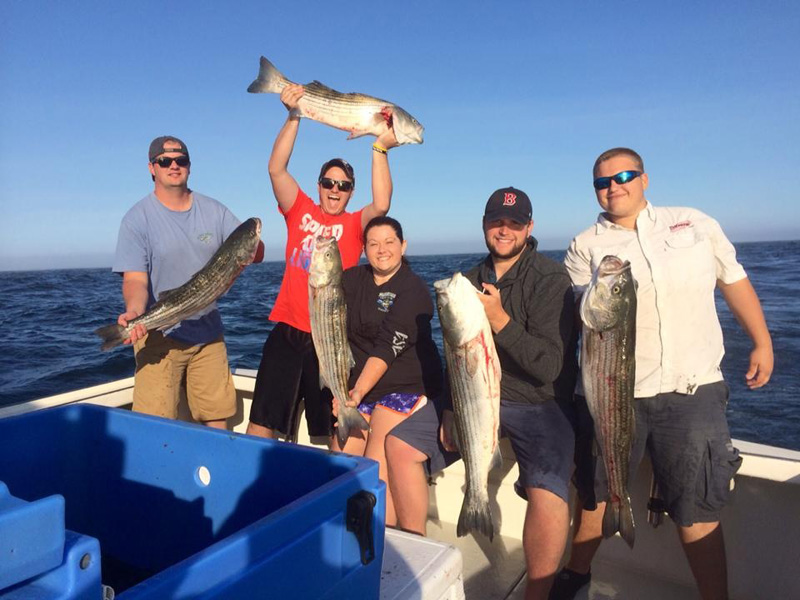 Hi Ray! Thanks again for the charter with the kids. They had a blast and we all got striper to take home. Thought this might be a good addition to your site ! See you next year Lisa Jarnot on behalf of your Charter of mike, mike, josh, Zack, and Samm!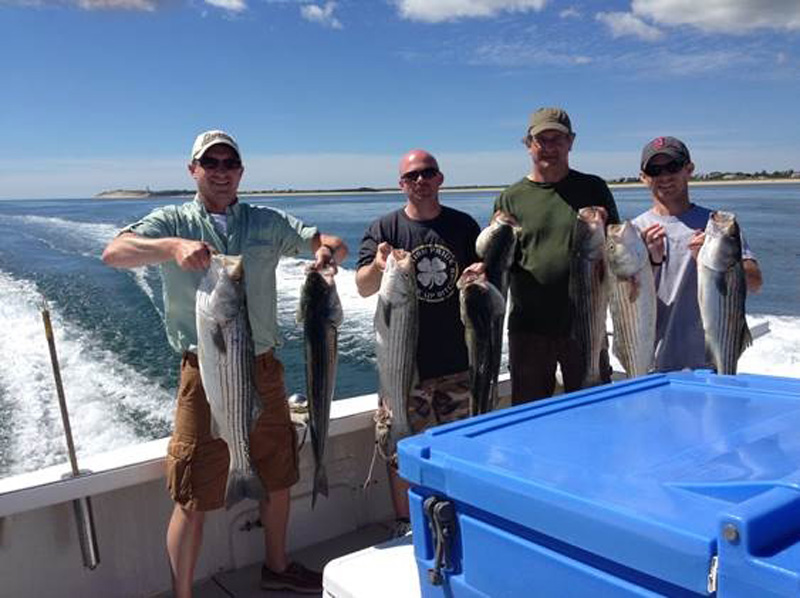 Thanks Ray,
We had a great time, I hope your second trip was successful also. You were right about the sea bass. Next time we would like to get some more of those. Very tasty-
Toby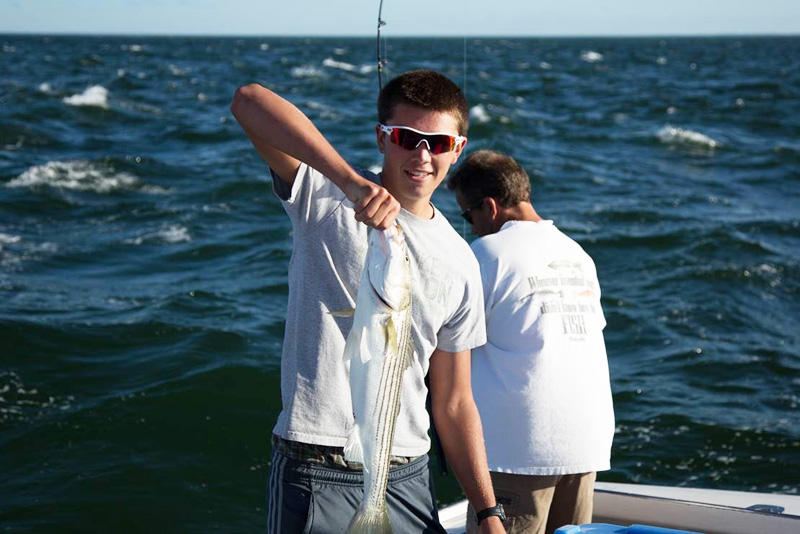 Thanks for a great day Ray!! My boys and I had a lot of fun.
Best,
Mike Koechlin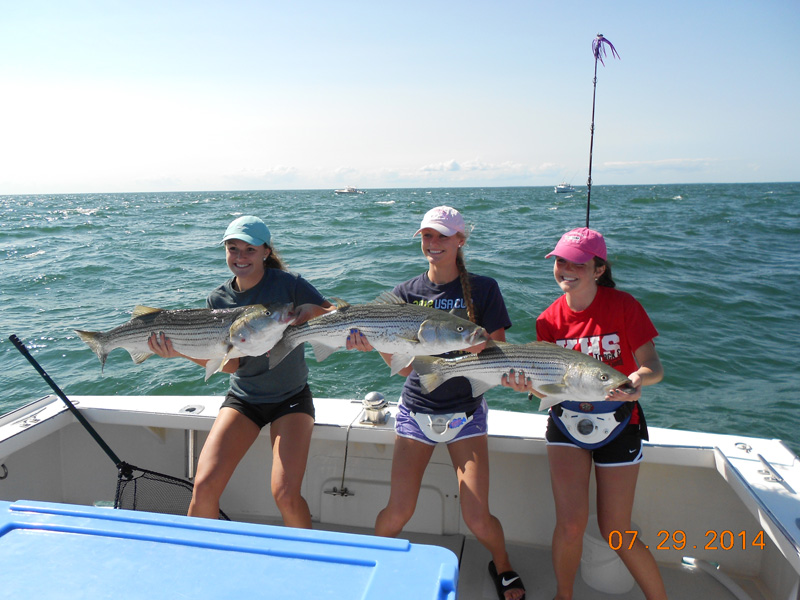 Thanks again for the great trip...here is a photo or two of the stripers and one of the doubles!
Stripers by Stephanie, Kristen and Emily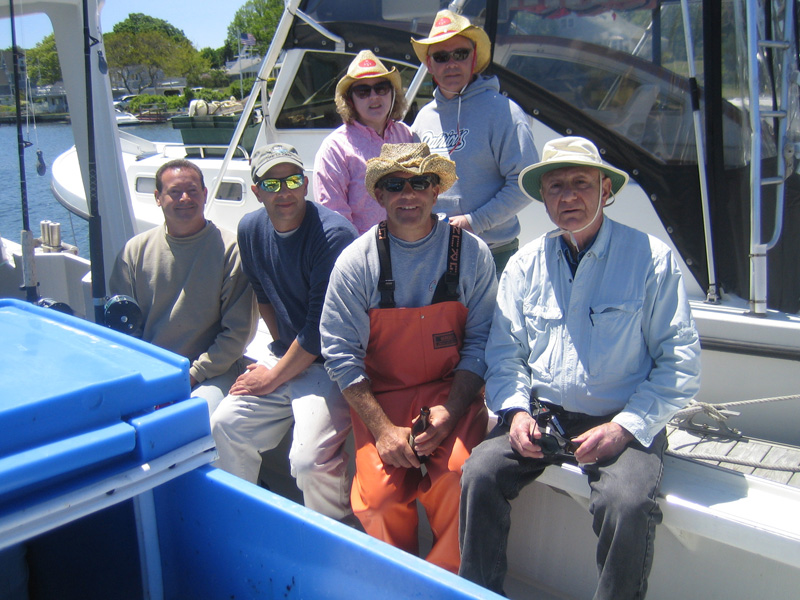 What a great day it was!
Mark, Pixs from Sea Bass Trip May 30, 2014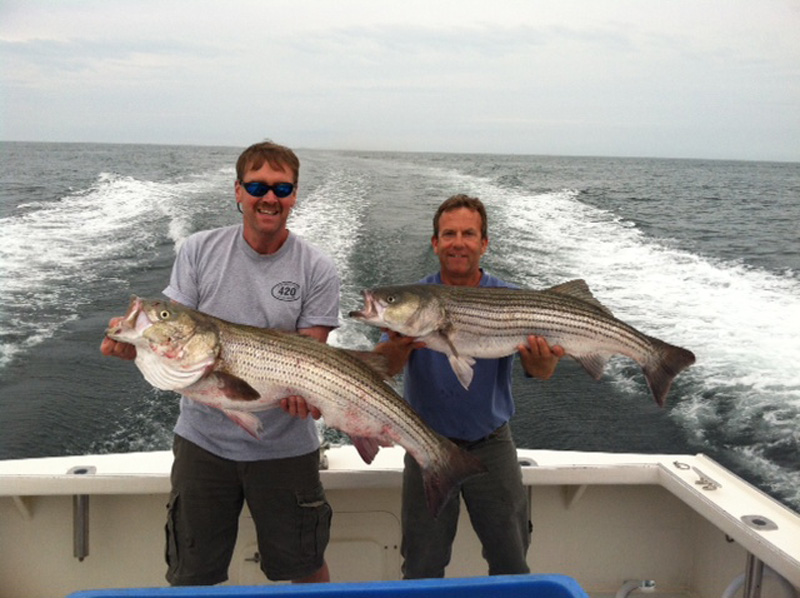 Hey Ray, how you doing? Just wanted to send you a couple pictures from some of our bass trips this past summer. Once again you put us on some quality fish, and a good time was had by all! Thanks again for more great memories, you truly are the best in the business! Hope all is well, and we'll see you again next summer!
Steve Hampton